Monday-Friday 6-9am.
---
2 Pros and a Cup of Joe hosted by Brady Quinn, LaVar Arrington, and Jonas Knox. Airing Monday through Friday from 6 to 9 a.m. ET on more than 350 stations nationwide, the program features the trio's entertaining and thought-provoking conversation on the biggest headlines.
---
Brady Quinn:


A former record
–
setting, two
–
time All
–
America
n and Maxwell Award
–
winning
quarterback at Notre
Dame,
Quinn previously hosted a Sunday evening FOX Sports Radio program with Jonas Knox. He is also
a member of the broadcast team at FOX Sports. He joined the network for the 2014 season as
a college football and NFL game analyst. He currently sits alongsid
e host Rob Stone and analysts
Reggie Bush, Matt Leinart and Bob Stoops on
Big Noon Kickoff,
FOX Sports' college
football pregame show
Possessor of a fantastic résumé of college football playing experience, Quinn was selected in the first
round of the NFL D
raft and played for seven seasons. At the collegiate level, he was a four
–
year starter at Notre Dame where he set 36 single
–
season and career records for one of the most prestigious
and storied programs in college football. He ranked No. 1 all
–
time in scho
ol history for
career passing attempts (1,602), completions (929), yards (11,762) and touchdown passes
(95), and his 29 career wins as a starter were also tied for the most ever by a Notre Dame quarterback
. He led the Fighting Irish to back
–
to
–
back BCS bow
l berths (2006 Fiesta Bowl, 2007 Sugar
Bowl) and finished fourth (2005) and third (2006) in Heisman Trophy voting.
Born in Columbus, Ohio, Quinn currently resides in Fort Lauderdale, Fla., with wife Alicia, a former
international gymnastics champion and Olympic medalist who competed under her maiden
name, Alicia Sacramone.
The couple has
three daughters. The son of a Vietnam War veteran
, Quinn founded the 3
rd
and Goal Foundation in 2010, a charity that provides financial support
to returning soldiers and aids in construction efforts to make their homes handicap
–
accessible
when necessary.
---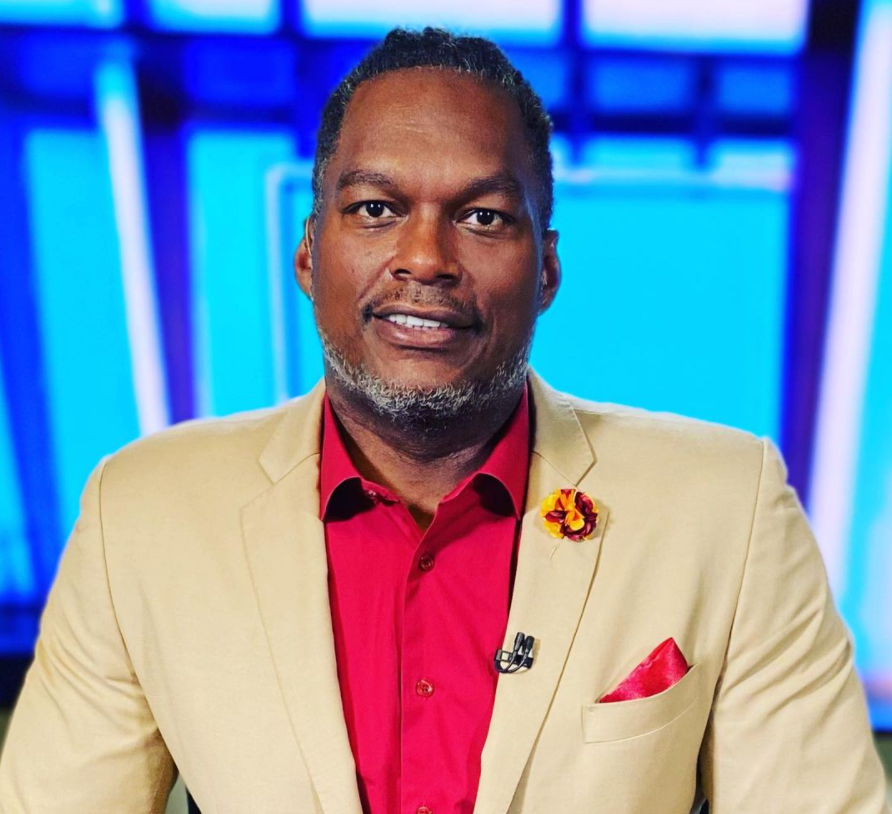 Arrington is also co-host of FOX Sports Radio's national weekend show and podcast Up On Game, along with TJ Houshmandzadeh and Plaxico Burress. Each week on the program, the trio takes on the latest hard-hitting sports topics for athletes, while welcoming guests from the world of sports and entertainment. Utilizing their vast knowledge of football, the hosts aim to educate, inspire and entertain listeners and athletes of all ages, sharing their real-life experiences and stories, teachable moments and candid discussions that help players improve their game and perform at the highest level. The program broadcasts live on Saturdays from 1 – 3 p.m. ET.
In December 2021, Arrington partnered with FSR to launch the Up On Game Presents podcast channel, featuring a diverse lineup of shows hosted by entertaining and authentic personalities with unique perspectives and opinions driven by sports and pop culture. Among the podcasts is Conversations with a Legend, hosted by Arrington. In the weekly podcast, he sits down with the best from the field, the stage and beyond, sharing intimate conversations featuring stories of legendary humans and their successful careers.
Arrington previously co-hosted FSR's nationally syndicated FOX Sports Sunday with Mike Harmon. He first joined FSR as a weekend personality in February 2020. Prior to that, he hosted a radio program on WJFK-FM in Washington, D.C. for several years. During that time, he produced a multimedia blog for The Washington Post. In addition to his current radio duties, Arrington is a regular contributor to FS1.
During his career at Penn State, Arrington was one of the nation's top players as an All-Big-Ten selection; a two-time All-American, including a consensus selection in 1999; the Dick Butkus Award winner and Lambert Award winner as the nation's top linebacker in 1999; and the Chuck Bednarik Award winner as the nation's top defensive player in 1999, among other honors. In December 2022, Arrington will be inducted into the College Football Hall Fame.
Arrington was the #2 pick in the 2000 NFL Draft. The three-time Pro Bowler played for the Washington Football Team from 2000 to 2005. He later joined the New York Giants before retiring in 2007.
---

Jonas Knox is co-host of FOX Sports Radio's weekday morning program, 2 Pros and a Cup of Joe. Knox also hosts the Friday evening/Saturday morning program, The Jonas Knox Show. He previously co-hosted Straight Outta Vegas with R.J. Bell, which airs weekdays on more than 230 stations nationwide, as well as a Saturday program with five-year NFL veteran Bucky Brooks, and a Sunday program with former Notre Dame Quarterback Brady Quinn. A former MMA/boxing expert for the network, he frequently produced FSR's fight-night coverage, including UFC on FOX simulcasts, and served as a freelance reporter for several MMA/boxing websites.
Knox got his start in Los Angeles radio at AM 830 as an intern, where he covered games for local teams, including the Clippers. In 2009, he flew across the country to Charleston, S.C. to deliver his resume in person for a potential co-host/executive producer/update anchor position at a brand-new station, WSPO. His determination impressed the station ownership and he got the job. Unfortunately, the fledgling station folded in a year and Knox was forced to return to Los Angeles in 2010.
Never giving up on his radio dream, he did odd jobs to make ends meet, including construction, dishwashing at restaurants and telemarketing – a job he was fired from after applying to radio positions during his shift. As luck would have it, a co-worker from his stint in Charleston connected him with the head of FSR the following week. He was offered a position at the network as an overnight weekend editor, and he soon after added producer duties for weekday mornings and weekends, as well as various news anchor shifts.
After producing FOX Sports Daybreak with Andy Furman and Mike North for four years, he got his chance to get behind the mic again. He added fill-in hosting duties on weekends until a Saturday morning shift opened up; that shift soon expanded to Sundays, and the rest is history.
When he's not in the studio, Knox enjoys working out, writing poetry, making music with his rock band and rooting for his favorite teams – the Bears, Cubs, Celtics and Pittsburgh Penguins. He can even be found cheering for the South Carolina Gamecocks, thanks to an on-air bet. Fans can connect with him on Twitter @TheJonasKnox.